W.E.P. provides programs for over 2,000 people annually.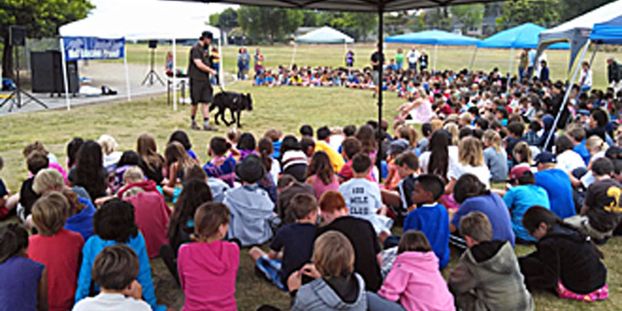 Our programs focus on pack dynamics, diet, physical characteristics, communication styles, hunting strategies, current recovery efforts, bringing ecological balance, and the differences and similarities between wolves, wolfdogs and your household canine companion.
We also dissect the negative representation that has been given of the wolf, both subtly and not so subtly, through the perpetual myths that are told and the destructive images portrayed by the media. We discuss where these ideas originated, and why they are false. It is our hope that through these efforts, these magnificent and widely misunderstood animals will eventually lose their status as a "target" for needless shooting. We hope that with public education on this topic, awareness will turn into votes, and these votes can send the message to protect this critical species as a whole. Thank you for your interest!